Interview by Abesi Manyando; written by 18 year old Zain-Minkah Murdock
Michael B. Jordan. Gina Rodriguez. Omari Hardwick. These are all talents discovered by none other than Hollywood casting director, Tracy "Twinkie" Byrd. "Fruitvale Station", "Southside with You", and "Filly Brown" are only a few of the compelling, award-winning stories she's helped tell through her vision as a Casting Director.But, you can now see the Brooklyn native's name on the credits of a work in which she is the talent to be discovered, an 18 minute short called, "The Counter: 1960". The short's tagline reads, "Three "woke" black students from 2017 find themselves seated at a lunch counter in 1960. Will they be served?" The line itself may be simple, but the connotations of the intergenerational experience is far more than complicated. The short has been screened by the New York Film Academy, the African-American Women in Film festival, the Pan African Film and Arts festival, the Jaipur International Film Festival, and was recognized by the the L.A. Shorts Awards and NYC Indie Awards for Best Short Film.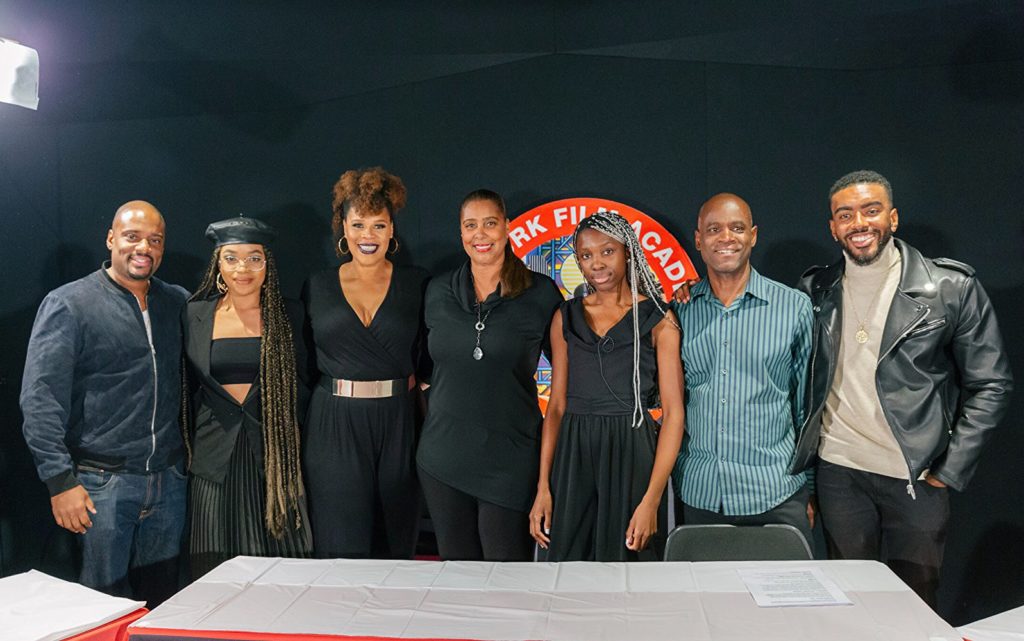 Byrd, who has also debuted the rough cut to youth in Los Angeles, interns, and HBCU students, has already seen a conversation going in the minds of her audience about the subject. She noted that young people had often said to her, "If I was there [in the 1960s] I would have done this," but the director challenges, "Let's see." The movement will continue to evolve–and it should!–but the foundation is everlasting. Twinkie Byrd, when presented with the question, "Do you know what your history is?" can answer with a resounding yes. In fact, she can cite back to a family book with photographic evidence of her grandparents and great-grandparents, the first family reunion of three brothers who had been separated by different plantations, and a cousin's research in the Smithsonian, which dates all the way back to the slave ships her ancestors arrived in.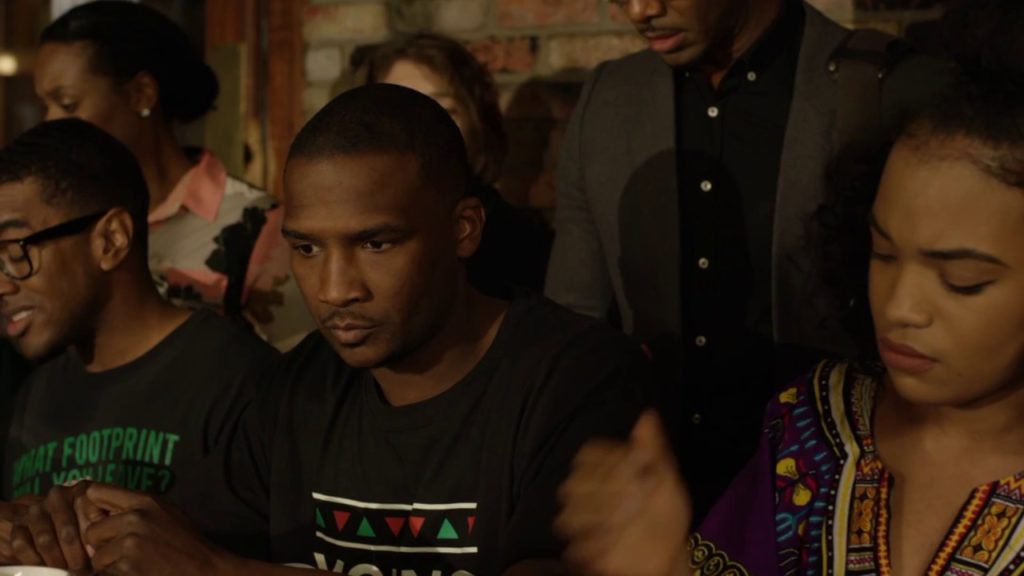 In light of Ryan Coogler's number one film, "Black Panther", and the social media prevalence of the Black Lives Matter movement, I have to say that Twinkie Byrd's new short film is a must-watch–for all generations. The year 1960 is one that older generations often praise to be "the good old days" and younger generations sometimes derogatorily call "the old days", but it is a decade that changed America indefinitely. The "woke" young black American today simply cannot call themselves so without knowing the history that brought them to where they are today. The black children we see today poring over illustrated history books in elementary school and advancing debates in college need to possess an authentic understanding of their history–the version in which Africans were not conquered savages, but prevailing innovators. "Don't wait for others to define you and to elevate you," Byrd asserted. "It's just not going to happen." So Byrd, after casting actors for award-winning projects took action, this time as a first-time director. "Hollywood is a male-dominated business but that is a numerical perception," her website reads. "True domination is getting the job done with style and authority.

And getting the job done, she does. "The Counter" is what Byrd calls her "passion project"–and not just a passion of her own, but an attempt to get the younger generation of African Americans to be passionate about their history, too. "A lot of young people are not interested and they just want to deal with the now," the businesswoman observed. "But, it is so critical to know your past because we are currently being confronted with the same situations the generations before us had to encounter–and you don't know how to navigate through these things." Byrd's voice reaches the crevices of all generations and is a guiding light to the hollows of creators without motivation. She feels that the disconnect between generation can be attributed to several factors: technology, peer pressure, the structure of the black family, the drug and alcohol epidemic, and perhaps another deconstructive element that will remain unknown. "The Counter", therefore, is not just an addition to a conversation about race relations in America, but a catalyst to another conversation entirely. It fills the generational gap with something more than criticisms and judgement. Byrd's film fills the gap with understanding and love. Each character in the film represents a recognizable historical personality that had inspired her from the beginning, but the modern outlook on America, over half a decade later, still prevails.

Reclaiming the identity of African Americans is essential to Byrd, who, through the creation of film, leads by example. At 51 years old, the director wisely admits to valuing a message that can touch people all over the diaspora over waiting on Hollywood to deliver exposure and high-caliber awards. And, from inspirational Instagram posts to her annual Hollywood Monologue Slam to, of course, the short film itself, she actively encourages all black creators to do the same.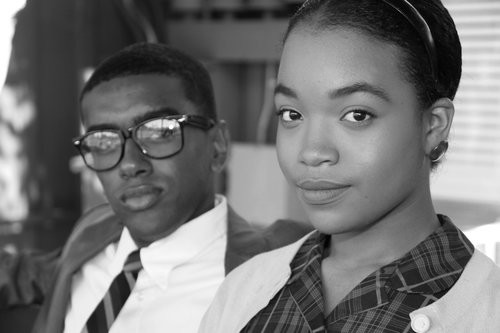 Evidence of this intergenerational outreach is shown even through selection of the film's 18-year-old co-producer and co-writer, Ashley Jackson. To speak of filling the gap even further, Byrd, who had been carrying the idea for a movie for ten years, actually met Jackson when she decided to return to school. At the time, Byrd was 49 and Jackson was 16. The two collaborated on a short film assignment, drawing in other students and outside resources to accomplish their ambitious goals. This class project turned into what we now know to be "The Counter: 1960". Jackson, who also plays "Diane", is currently majoring in Film and minoring in African-American Studies and Gender Studies. This intellectual background in combination with her creative drive provides an undeniable difference in perspective from which "The Counter" thrives. "Let's put the kids in it" Byrd exclaimed to Jackson. "And correlate it to the present day. And even more, let's take the young people back in time!"

For today's black teenager, such as myself the idea of traveling back in time to the sixties may bring to mind what youth know and love best: social media. A meme circulated on social media not too long ago, starting with an image of two white teenagers in the 1950s or 1960s: smiling and hugging to a camera on a football field, enjoying a date over milkshakes, enjoying what appeared to be "the old times". White teenagers reposted this photo, often commenting, "I wish life was like this now," or "If I could go back to any time, it would be the sixties." Twitter user @palicvndy changed the perspective and said what most teenagers of color were thinking, "Why do so many people romanticize the 1950s? Like calm down, we still have milkshakes and racism." The photo instantly became the laughingstock of Twitter and Instagram. But, while I agree that the romanticization of America's past by white Americans too often leaves out the lives of non-white Americans who simply could not and cannot reap those nostalgic benefits, I think we might be missing something here.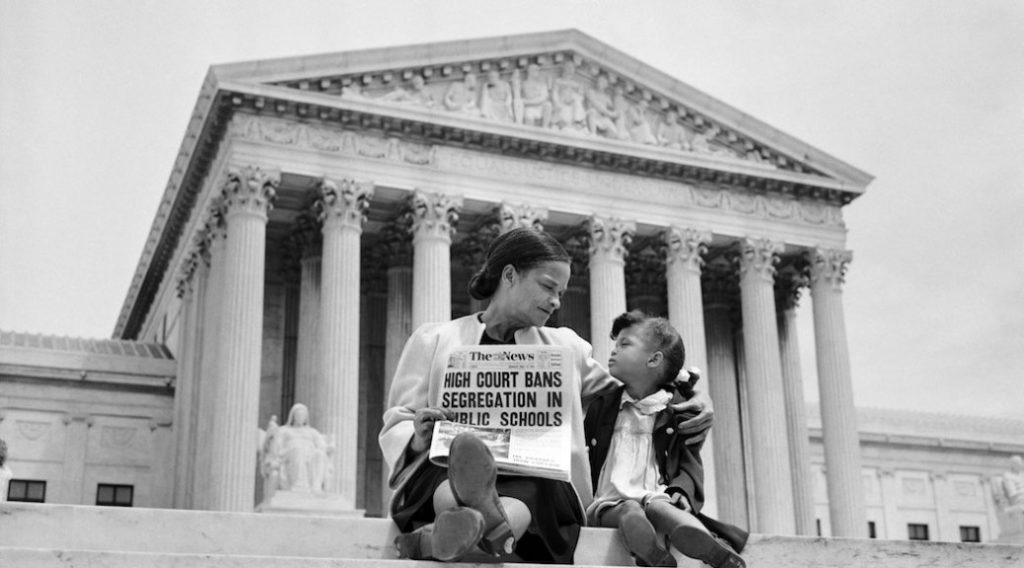 Why not go back in time?
The African Diaspora resulted in the unique population of African-Americans, who established much of what we know to be a modern American enlightenment. From Jimi Hendrix to James Baldwin, American culture would never be the same. To be "Young, Gifted, and Black" is to be, not just those three adjectives, but to be aware of the rich historical foundation on which you stand. This is why taking control of our own historical narrative is not only crucial for today, but tomorrow's generation. "Often times we are unhappy with the stories we may see on film and television so instead of complaining about it we have the power to create and manifest our own dreams and stories," said Byrd. "We are powerful. We can do anything. I wanted to tell this story through my lens and I am so happy I have done this because it is exactly how I envisioned it with no compromise or unwarranted edits.  I wanted to attract our youth to learn about their history in a way that they could connect to. We have to learn from those that came before us because they know the way." The normalization of carefree blackness on social media platforms cannot happen without taking the appropriate corrective measures necessary to foster an appreciation for the history that allows us to be so carefree.
So, why not go back in time? Why not greet our old friends Malcolm X, the Little Rock Nine, and Ruby Bridges? After all, almost every great American movement started with the youth, who, according to Byrd, "are our superheroes". And the movement now must begin with us. -Zain Minkah Murdock