Beyonce' is giving everyone another reason to get in formation.  This time the doted mommy, proud feminist and savvy entrepreneur is encouraging women to be active and healthy through her very own active wear line.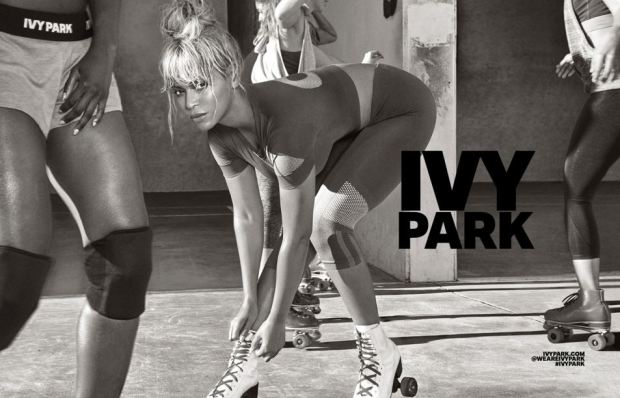 "Strong beyond measure,"  Beyonce's  affectionately entitled Ivy Park is a beautiful comfy collection. Slaying in your  workout ensemble is the perfect motivation to get fit and healthy. From bodysuits to over the high varsity socks and sleek leggings, Ivy Park's can be worn on and off the field. Utilizing her dancers and Blue Ivy as models the Robin Harper shot ads for Ivy Park showcase a few looks  from the two hundred piece collection.
http://https://www.youtube.com/watch?v=mA1Wp1kfDfE
Beyonce designed the line to specifically  compliment the versatility of every woman's physique.  From ultra slim to beautifully curvy Bey is making sure that every woman can confidently work out feeling flawless. Ashley Everett, the Bey-Hive's Dance Captain says, Ivy Park "is one of the most comfortable active wear.that I've ever  tried." Through a poetic video diary, Beyonce spoke about her motivation for getting up, running every morning and conquering her fears in life in the hopes that every girl and woman may do the same in their own life no matter what challenges they face.