The African dance choreographer behind Kedrick Lamar's much-talked-about Grammy performance is still on cloud nine. Pulling hundreds of likes and comments on Facebook after the Monday night spectacle, Kara Mack is feeling the love of a country completely abuzz by the performance.  Mack's journey to the Grammy stage has been nothing but inspired and magical. The L.A.-based dance pioneer and founder of Africa in America Magazine, was invited to join the Grammy cast by renowned choreographer Fatima. Lamar and his troupe of African dancers then stole the show. Rapping "The Blacker the Berry" and "Alright," the seven-time Grammy winning Lamar shocked audiences by fusing tribal dance into an aggressive protest narrative that entertained as much as it agitated the senses. Having come on the heels of Beyonce's Formation, Lamar's Grammy performance is being heralded as the second coming of #BlackLivesMatter. There's no doubt that the use of star dancers like Mack has helped these celebrities cause such a stir. Her schedule busier than ever, Mack took a quick break to reflect with 7th&Lotus on all the creative brilliance that went into this history-making performance.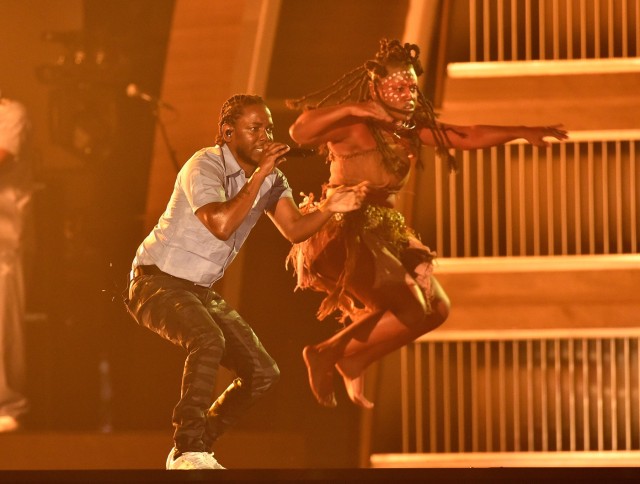 7th&Lotus: Was this a dream job or what?
Kara Mack: I can honestly say dream job is an understatement.  Fatima first called me to audition for the set and I was immediately excited. I have so much respect for Fatima as a female choreographer and dancer.  She's always shown me nothing but love and respects the knowledge that I have for African diasporic dance.  But I couldn't make the audition. So I asked if the song could be sent and I do a little something to it.  That's when Fatima said that the song was "Alright" by Kendrick Lamar.  Anybody who knows me knows that when that song was released, I played that song sooo much that people got tired of it…  Even then, I still didn't think that Kendrick would use as much African dance as he did.  So showing up to the first rehearsal, I'm thinking that I would put together a few steps and that would be it.  But when I saw that it was me doing some steps, and then more steps, and then more steps, I quickly realized, "Wow, Kendrick Lamar is putting African dance to Hip Hop!" Looking at the concept that she had already created with her team, I knew that when it came to the African portion I had to step my game up…but also knowing within my heart that since it would be on one of the biggest platforms in television, I had to come correct for the African dance community.  So every time that Fatima, Charm, or Adrian would look to me for movement, it could not be just random steps that didn't make sense with what the message or vibe of the song was.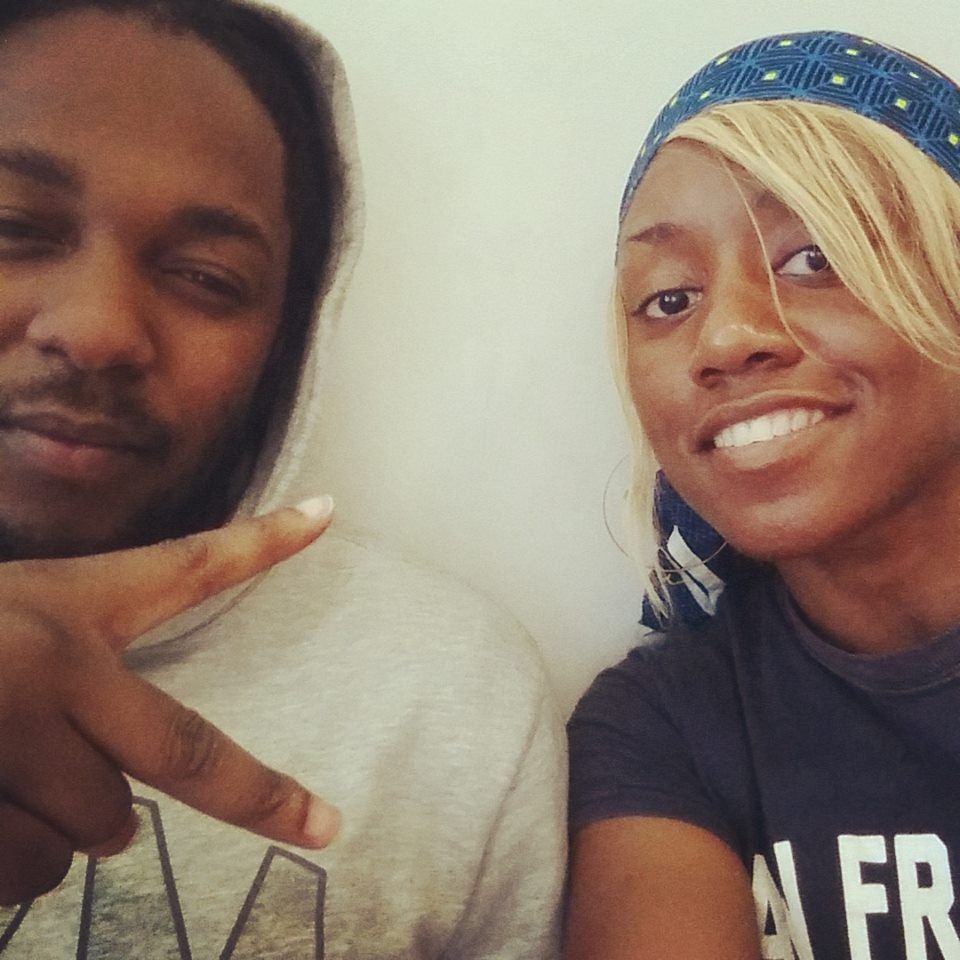 7th&Lotus: Was it difficult choreographing for the show?
Kara Mack:  I was just shocked by the fact that Kendrick would be doing African dance that for his song.  I liked that Fatima allowed me to explain the meaning behind the steps so that they all could really get into it mentally.  For example, during the chorus when Kendrick says, "We gon be Alright…", I used one of the Afro-Cuban steps for Shango, the Yoruba god of thunder and lightning.  So when I broke down the meaning of the movement and the 'fire' they were suppose to bring, everyone took it to the next level.   When I told the ladies that we were doing traditional Lamba steps, that are in dedication to the oral historian or 'griot,' when we circle Kendrick and because he is Black peoples' griot, one of the dancers said she got chills hearing that.  Understanding the meaning of the dance made it all click easier for the dancers.  Fatima even allowed me to share this with Kendrick, and he was feeling it as well.
7th& Lotus: Why is African dance so important in mainstream art?
Kara Mack: The art form itself works because African dance and music have always been on the side of the revolution and emancipation, be it spiritually, mentally, or physically.  Throughout the entire song, Kendrick does an amazing job of educating people on the hard life of African Americans from a young male perspective while still communicating that everything is going to be alright because our fate indefinitely is not in the hands of man. It's in the hands of God.  That is the same thing that African music and dance does. In a very poignant and cut-throat way, it edifies the spirit. The single most important thing I want the world to know about the process of making this dance personally for me is that I will forever be grateful to Fatima for putting African dance on that type of platform like the Grammys.  This art form needs to be respected more as an umbrella of  techniques in America, so to see the response from people is amazing and it wouldn't have happened without her.
7th& Lotus: What was your favorite part of the night?
Kara Mack: My favorite part of the night was walking to my position to preset for the performance and seeing everyone stand up when they announced Kendrick Lamar's name.  I truly witnessed first hand people's minds, hearts, and spirits ready to receive whatever message Kendrick had to deliver to them. I knew from that moment that he was about to make history…and I was humbled to be apart of the group of people that created an artistic space for him to do what he was sent here to do.
–Malena Amusa is a dancer, writer extraordinaire and founder of Addlifeworld entertainment company.