You might have to watch Beyonce's "Formation" a few times to finally spot the subtleties that make Bey's new video a marvel of protest art. Rather than a blacktastic exercise in shock and awe as some critics are saying, Formation is a revelation. Yes Beyonce's sinking a cop car in post-Katrina flood waters, but all the while wearing an understated, Rosa Parks-era dress and work boots. Her message: Look as cute as you want, but black women have lot of work to do. Yes she's putting black women on the front-line of the war against racism, but her lyrics point to the importance of black men and black love, "I'm possessive so I wear his roc chain," Bey sings, referencing her husband Jay-Z, who exclusively released Formation on his streaming service Tidal, co-owned by Beyonce.
Yes she's promising lover boys free trips and red lobster dinners, but she also imagines a world where an African-American girl or boy can grow up to be the black Bill Gates. In turn, Beyonce manages to rattle your senses while assuaging them at the same time, as she offers her solution to the problem of oppression: "Always stay gracious, best revenge is your paper." And in classic Beyonce fashion, there's a message for everyone in this song, not just for blacks and whites, but for the politically informed and the politically apathetic. "Prove to me you got some coordination," she belts. "Slay tr#ck, or you get eliminated."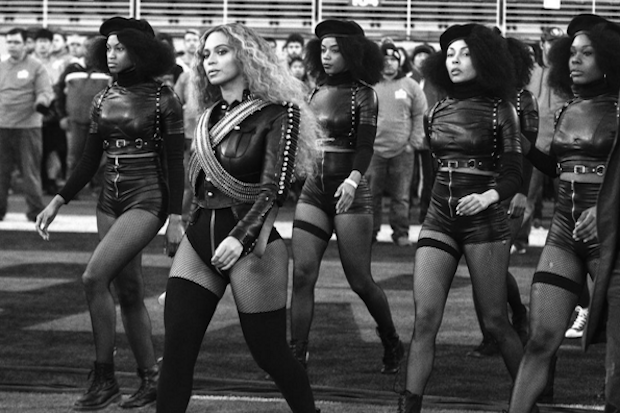 The fact that Beyonce debuted Formation live at Super Bowl 50 this past Saturday speaks to her daringness. But anyone who knows Beyonce's extensive body of work realizes it was just a matter of time before she interrelated activism with inspiration. The former Destiny Child's pop star has gone through every bit of the metamorphosis so many black woman experience… and right before our eyes. In just the past few years, she's morphed from a  sexy Bootylicious siren  capturing the male gaze, to a stunning beacon of feminism with "Run the World," to now, a hard-working mother who at the end the day, wants to live in a country where her child is safe to walk to the corner store without fear of being shot down in the streets.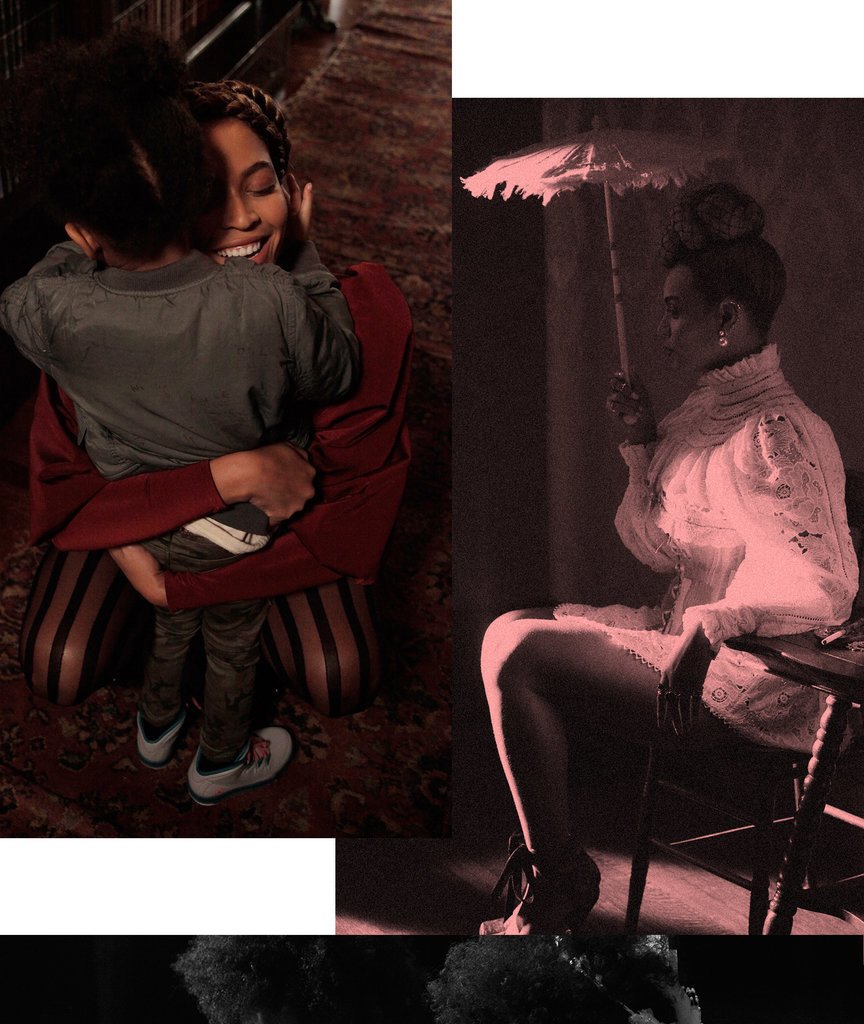 Formation is a revelation for Beyonce that so many black women experience: success alone is not a balm for the aches and pains of being a person of color in America. One must have pride, which in essence comes with a deep sense of responsibility to self and community. In Formation, Beyonce claims this responsibility which she realizes must be passed down to the next generation. Opening the song with a shout to her Alabama-born father and Louisiana-raised mother, and showing her daughter dancing happily with a full afro, reveals a side of Beyonce that  has transcended concern for playing it safe for the sake of her brand to a woman seizing  the legacy of her ancestors and the hope of tomorrow. Many find Formation shocking, but Beyonce, who has pledged to fund supplies for victims of the Flint lead-water crisis, is putting her money and her movement where it counts the most.
by Malena Amusa
Malena Amusa | Writer | Strategist