Tyler Perry is still on the fast track and last week OWN: (Oprah Winfrey Network) hosted a press luncheon at the Eventi Hotel in New York to celebrate the new seasons of their hit series "The Haves and the Have Nots" and "Love Thy Neighbor." Perry along with cast members John Schneider, Angela Robinson, Palmer Williams, Jr and Patrice Lovely were in attendance to greet the 75+ guests and participate in a press conference-style Q&A.  Perry  and cast spoke to the media about all new episodes of  "Love Thy Neighbor and   "The Haves and the Have Nots." 
https://youtube.com/watch?v=8PZrau3o5P8%3Flist%3DPLFAF0HGlvTj4zVkAtlFd9fZBIXgVo_uFuframeborder%3D0allowfullscreen
Initially, I was going to write about "The Have and the Have Nots" but this whole TylerPerry and his critics focus that the media continues to play out disturbs me so I keep digressing from the scandal, betrayal and desire of this rating blockbuster and hit series. I'm often annoyed that I can't read a Tyler Perry article without each writer discussing the criticism of Tyler Perry's work, primarily because I think the issue  is disproportionately magnified by a small group of people and too many people are buying into the lie.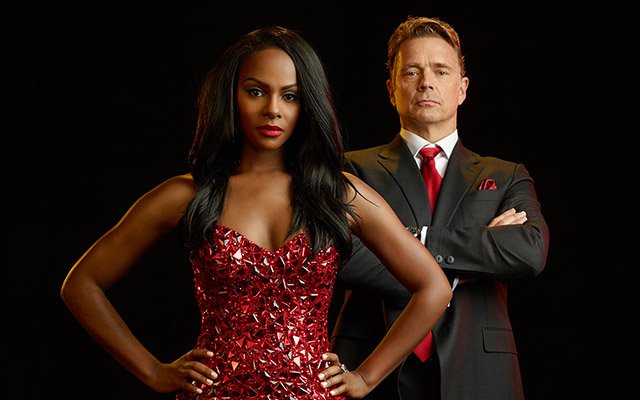 The criticism is simply not as enormous as the media plays it out to be because numbers don't lie and the ratings speak for themselves.  "The Have and Have Nots" season three finale was the 3rd highest scripted television episode on cable network. Fear the Walking Dead and Pretty Little Liars were the only television show episodes that ranked higher. With plays that sell out before I can make it to the FOX theater box office and blockbuster films that live on almost every weekend on TBS and Oxygen its factually and numerically correct to say Tyler Perry's brand has more fans than critics.  (I pretty much know the entire dialogue of The Family that Preys and Good Deeds. I have already imagined the sequel of Good Deeds taking place in Zambia, Zanzibar and Atlanta) Honestly, writers and critics  create their own perception based on their isolated judgement and sometimes that comes with prejudice based on what we are conditioned to believe rather than truth.  Bluntly speaking, in America society has not raised its population to truly believe and accept self-reliance and sole independence from an African-American writer and filmmaker who produces stories that showcases the multi-dimensional elements and layers of Black people. Almost any individual can find a Tyler Perry character that relates to them or reminds them of someone in their family, or someone similar to a friend, aunty or ex-boyfriend from way-back.  Perry's work is an intricate part of our culture and a glimpse of everyday people and there is nothing wrong with that. We are allowed to have story lines greater than what Hollywood wants to restrict us too.  While I understand the wounds that still bleed from America's social construct in  2016 I think we can stop subconsciously punishing an African-American filmmaker for owning their own studio and doing things their way.  When people consistently pack out theaters for Madea and TPS films but we still construct articles to focus on the criticism of Tyler Perry's work what is really being said is our demographic is not important, valuable or worthy of acknowledgement and representation in TV and film.  Maybe we don't look the part, we don't fit the Hollywood beauty mold or we can't or shouldn't speak the part and are not worthy enough to have our stories told.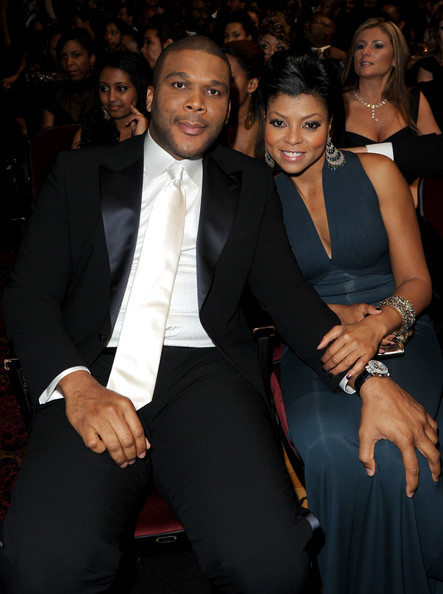 The base of a lot of the Tyler Perry criticism is derived from the fact that traditionally we are supposed to be ignored and not represented. When Tariji P. Henson shaded Hollywood for finally giving her a Golden Globe award  for playing an ex-convict who sold crack there was absolute truth in her speech. Taraji's roles in both "I can do bad by myself "and "the Family that Preys" were well written  roles. As always her work was excellent but perhaps those Tyler Perry roles didn't fit into the Hollywood mold of how Hollywood want us to be seen and represented.  So the next time someone criticizes Tyler Perry's highly rated shows, plays or film, look deeper into that criticism and the manipulative narrative behind it —even if it hurts because sometimes the truth hurts.  It's fair to say for some of Hollywood's Haves' we will always only be acceptable on film as Have Nots.
To keep up with all the scandal on The Have and Have Nots tune in  Tuesdays at 9/8c on OWN. -Abesi Manyando