by Zain-Minkah Murdock —–As a fifteen-year-old writer, I sometimes find that it takes a seemingly endless time to pinpoint expectations and worthwhile opportunities relating to my field. In the cutthroat industry of journalism, it becomes difficult to distinguish career dreams from reality. So, of course, I jumped at the opportunity to interview acclaimed journalist, Brandon "Scoop" Robinson who hosts CBS radio show "Brown and Scoop" and writes for Ebony magazine and The Source. He has also contributed to CBS Morning News, ESPN, Jet, Complex  and Arise TV.  Robinson's accolades are daunting—coming from a high-school student sifting through college recruit envelopes, someone who's spoken on panels at Penn State, Hofstra University, and more, is definitely not one to overlook.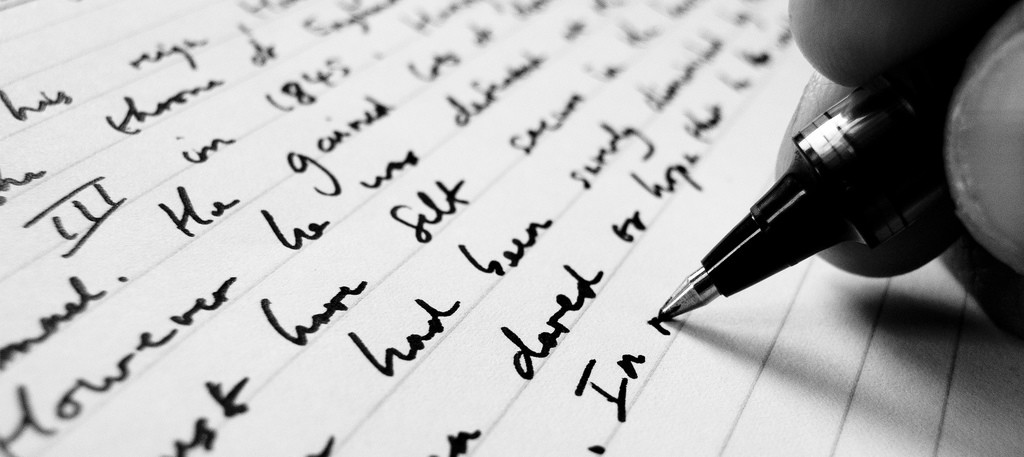 Similarly, to other successful men and women of his time, Robinson's constant drive and ambition began at home. In fact, the Adidas brand ambassador received plenty of wisdom from the family members who first instilled the entrepreneurial expertise—some of whom owned shoe businesses in Harlem since the '60s!
"The customer's always right," he recalled, "You know, I think a lot of times now, people just think that anything goes and it starts at the consumer experience. You want people to come back to you, you want the word of mouth to spread." When asked about any pressure from his family he may have faced, Robinson replied, "There's the pressure I put on myself. I think at the end of the day you've got to want it. People can want it for you, but actually, there was no pressure because I wanted it for myself."
http://https://www.youtube.com/watch?v=iQc-yLeLgmk
This is a huge step from the reporter's past. Brandon Robinson started out in the business at twelve years old, only a couple of years more than I. "As a child, I remember actually sitting down and having a conversation with Bill Cosby and him telling me to save this moment and remember everything my parents tell me and to listen to them and do what I have to do. So, as a kid, you're safeguarded, but as an adult you have to be mindful of people and things. I think that moment was a moment I'll never forget," he reminisced.
But, he didn't stop there. His strong set of interpersonal skills secured him many interviews and relationships with celebrities like, LeBron James, Rihanna,Naomi Campbell and Shaquille O'Neal. His podcast interview with producer, Jahlil Beats, on the infamous Drake/Meek Mill beef, went viral in September.
With all these accomplishments, I figured he'd have a lot to choose from when it came down to his favorite project. "I mean the show now, because I'm able to put who I want on the show, and ask questions most people want to know," the reporter revealed. "And I think that when it went viral today, our show was getting a lot of crazy hits. So, basically I'm being myself and it happens to work." Brandon's favorite memory: "Being at a press conference where NBA commissioner, Adam Silver, is banning former Clipper's owner, Donald Sterling, from being the owner of the Clippers. I got to ask the commissioner a question on national TV. That moment was a defining moment. And I also think, honestly, today," he admitted proudly. "Today, the interview that we did with former Laker's big-man, Samaki Walker, went viral and got picked up by TMZ. That moment…it's the greatest moment in the world. A- I've never been on TMZ, and B- the respect of my journalists and peers, and C- the interview was just that darn good. And I think it was having that interview with my co-hosts, us sharing that moment together after we put in the work. The most rewarding thing in this journalism game is that if you're good to the craft, it will be good to you. I just think I'm still in that process and putting everything together, but I'm well on my way. I don't think I've arrived yet, but I'm having fun the whole way."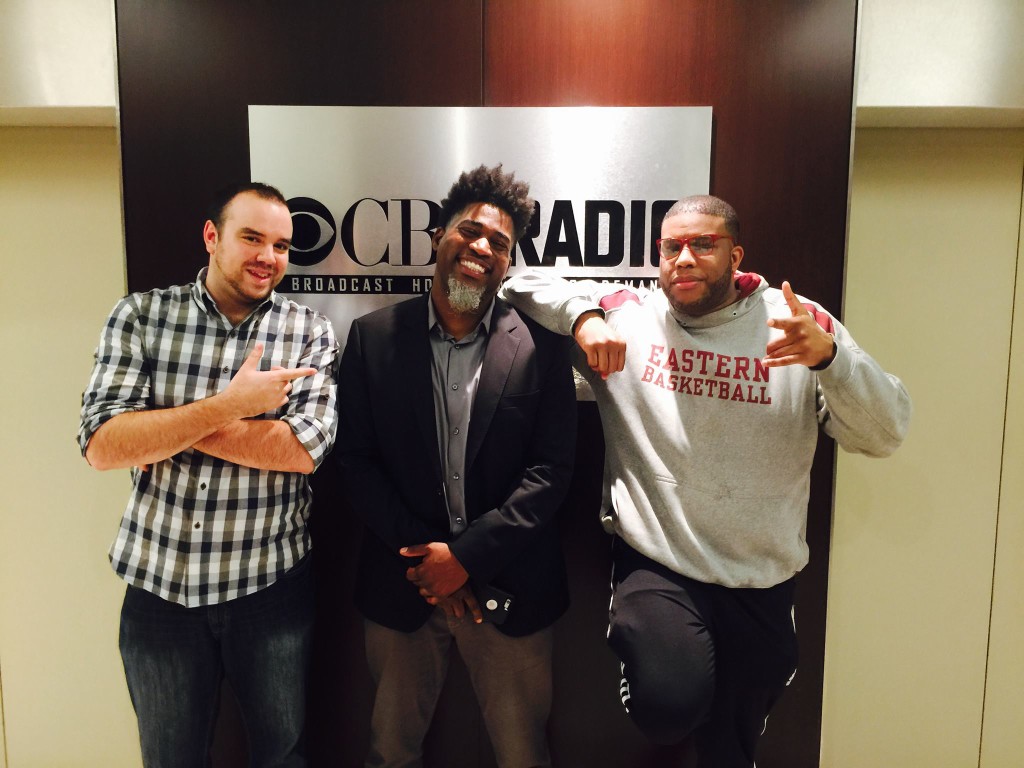 When it came to his least favorite? "I wouldn't say least favorite, I would say that there's times where I think that there were numbers I felt we were going to get for a show, and we didn't get them," he mused, "but I still enjoyed the process. I'm enamored with the process of building something and creating and seeing it grow."
With those setbacks, I noted that perhaps that could be motivation to improve for the next show. Robinson agreed, "I mean you're only as good as your last project. Who wants to be comfortable? You want to conquer the ride and have something to pass on to someone else. I'm having fun and I'm never settling for who I am and I'm looking forward to the future while I'm enjoying the present."
So, would that make Brandon Robinson a risk-taker? "A calculated one," he explained, "I'm not jumping off the cliff and praying that I fly, but you know, maybe if I have a parachute, then I'll jump off a cliff. So, maybe I would jump off a cliff. But, it's all in good fun and I'm just looking to prosper and to succeed."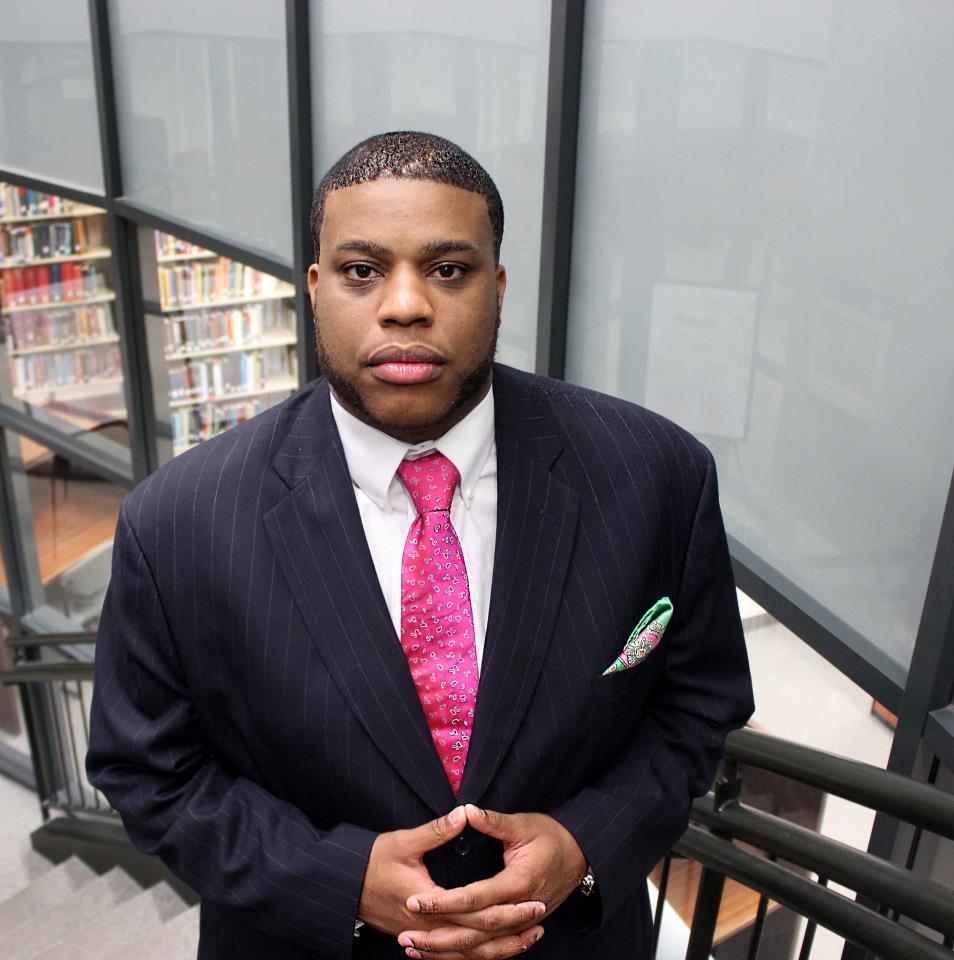 When it came down to what he wanted to achieve next, our calculated risk-taker had to take a minute to collect his thoughts. "For a fifteen-year-old, you ask good questions," he laughed. "What do I want to achieve next…I just want to continue to build my brand. I'm kind of in the second or third act of my career. The first act–laying down my foundation as a kid, second act—reemerging in the scene, third act—being the go-to guy that gets those clutch interviews. And I think, slowly, but surely, I'm becoming that, in both entertainment and sports. I just think the act of perfecting an interview is something I really, really take seriously. So, just continuing to grow and continuing to get better every day, because I have a while and I'm having fun, so, just maintaining that without getting comfortable."
However, following your dreams will not come without its trials and tribulations—most of them driven by fear. Brandon is certainly no stranger to the feeling, "I think that when you dumb down your product, you take away its quality, so I think my feeling is that I never want to be appeasing the people. I never want to be people-pleasing. I want to be just me. I think I know when I'm not me. When I'm 100% me, that's when it shows through my work. The thing I fear most is just not giving it my originality, and I'm hard on myself about that. It has to be a balance of being original (but being factual) and being creative (but being true). Whenever I put anything together, I always want to have both components in that finished product."
Additionally, along with fears, come challenges. When asked to reveal the biggest challenge he faced while he was up-and-coming, Robinson's humble response was, "Well, I still think I'm up and coming. I haven't arrived yet. I think it's challenging to get the older people in your respective fields to take you seriously. That ties back into just getting back into the process of being creative and just doing."
In closing, I couldn't resist expressing to him how much I would value his advice. And, always down to earth, Brandon replied simply, "I'm glad. Somebody had to do it for me. Make sure that when you get older, you do it for someone else when there's somebody behind you. The higher the elevator goes up, the more it's your responsibility to send it back down."
About the Author:  Zain-Minkah Murdock  is a sophomore in high school and  journalist/contributor at 7th & Lotus media. She's looking forward to exploring the world of journalism and plans to add more representation of people of color in media.