Gwen Stefani surprised us today as she shared that she would be appearing in Dreamworks' upcoming animation, "Trolls." Gwen will lend her voice to the role of DJ Suki.  She joins Justin Timberlake, Russell Brand and Anna Kendrick in the upcoming film.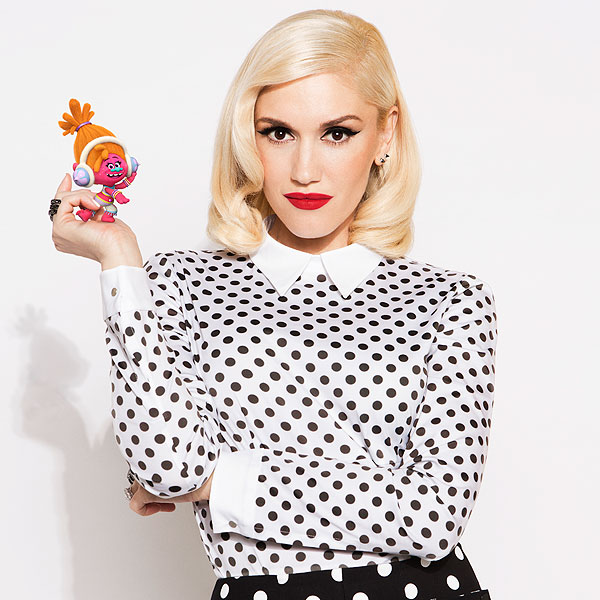 In addition to this we learned that our favorite unexpected winter heartbreak song has a remix.  Gwen just shared Maize's electro-switch-up of her "Used to Love you" ballad and we love it.  The British/Australian duo add a faster tempo to the track without washing away the song's emotional vulnerability which is key to preserving the essence of such a lyrically ironic song. "Suitcase, band-aids, pulling back out the driveway, you go I'll stay, you can keep all the memories."
I was hoping that Gwen would utilize her pain for musical good as she always has.  I must admit I felt guilty about toying with the idea that the drama played out in the tabloids would materialize into a body of work exuding pure excellence, but honestly Gwen seems to be giving us her absolute best.  She confessed to Zane Lowe that she had extensive writers block that she finally broke out of this past year. "I had a whole record in eight weeks, but I want to keep writing.  You have to understand how much I couldn't write  and then all of a sudden I'm writing, writing, writing," Gwen shared. Gwen's next single is entitled, "Misery." We're happy that the current space of her life is far from miserable. Peep the links to the remix below. We wish you nothing but goodness and a blissful year Gwen.
-Abesi Manyando & the 7th & Lotus team,
iTunes: http://smarturl.it/UTLY.MaizeRmx
Apple Music: http://smarturl.it/UTLY.MaizeRmxAP
Google Play: http://smarturl.it/UTLY.MaizeRmxGP
Amazon: http://smarturl.it/UTLY.MaizeRmxAMZ
Spotify: http://smarturl.it/UTLY.MaizeRmxSP