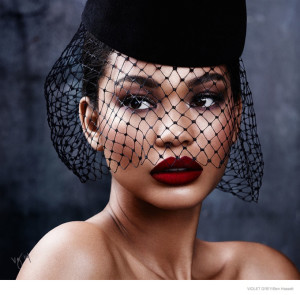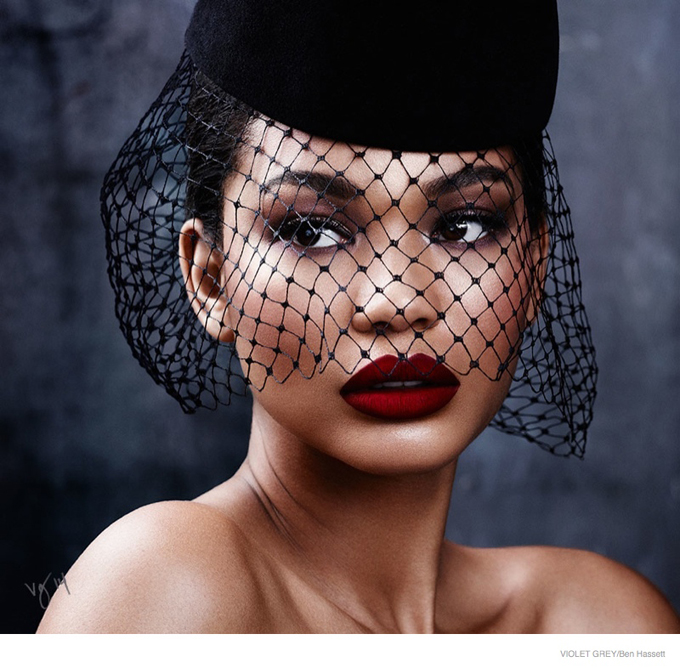 The winter is here and more then just the weather changes as the season change.  Obviously depending on where you live your look changes for the winter. This doesn't just mean clothes but make-up too. There are definite differences between summer and winter makeup.  Celebrity Esthetician and Make-Up artist, Cassandra Streater-Morrow came by 7th and Lotus to give us tips for seasonal looks. Check out her beauty tips below.
"Being an Esthetician as well as a makeup artist, I see all types of changes in the skin with  different skin types,  Of course the obvious is the shade but more importantly is the texture.  During Summer months the skin is more supple and the pores are more porus.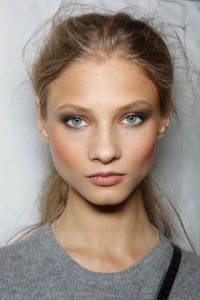 You sweat more and have a tendency to produce more oil.  In winter months the skin tightens up and  you are less porus so the skin can appear to be more dry. With all that being said the formula of foundations, blush and shadows will make a difference in your overall look.
1. Dark lips can be worn year round but dark doesn't mean dark in color.. It can also be considered rich in color so your brighter shades can fall in that category as well.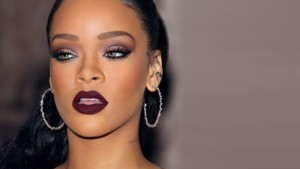 2.
Make-up
is meant to be fun but don't go overboard ladies. Makeup should be an enhancement not a complete change in your natural beautiful features. You can wear it on a daily basis if need be but definitely tweak it a little for the evenings.  Always remember this; When you brighten the eye or smoke the eye you always want to lighten the mouth..go for your nudes. But when you lighten the eyes or do nude shades, a simple liner and mascara you can darken or brighten the lip. Reds bright pink, orange and your dark colors like deep plum, purples and dark Browns are great in this scenario.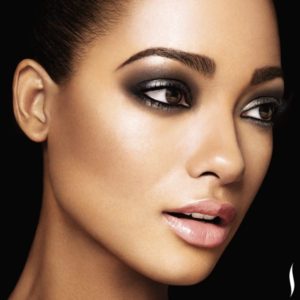 3. Contouring has always been done by professional makeup artist which is where I think it should stay because people are going over board ..it's not an everyday look.  I think it should just be for special occasions ..photo shoots and stage
4. Have great brows it shapes your face. The first step to the perfect eyebrow is the correct color that your use.  You should always use a slanted eyebrow brush with a powder or gel.. Pencils have a tendency to look drawn on. So don't do it."
-Cassandra Streater Morrow
Celebrity Make-Up artist, Cassandra Streater Morrow is also a freelance artist for Bobbi Brown.  She can by reached on instagram: @eyelashcass.  She is available for TV, film and high-end photo shoots. You can book your private appointment by emailing her at makupcass@gmail.com.  Tell us about your visit and we might post it 🙂